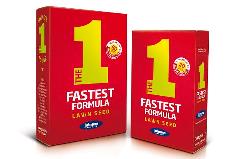 The 1
Fastest Formula Lawn Seed
Available in 500gm and 1.5kg cartons
Uses a new breed of lawn Perennial Ryegrass, its larger seeds have more energy, making The1 the quickest lawn mix to germinate and establish. The 1 mix develops deeper roots than standard Amenity Perennial Ryegrass lawn mixtures meaning it is more resistant to drought and maintains a better colour through the summer months. The 1 is more resistant to cold weather too meaning the lawn emerges fitter and stronger in the spring time.
All for the same mowing as usual!!

For a quick and easy guide on how to sow a new lawn, please see our new video below!

For visitors outside the UK please visit: http://www.dlf.com