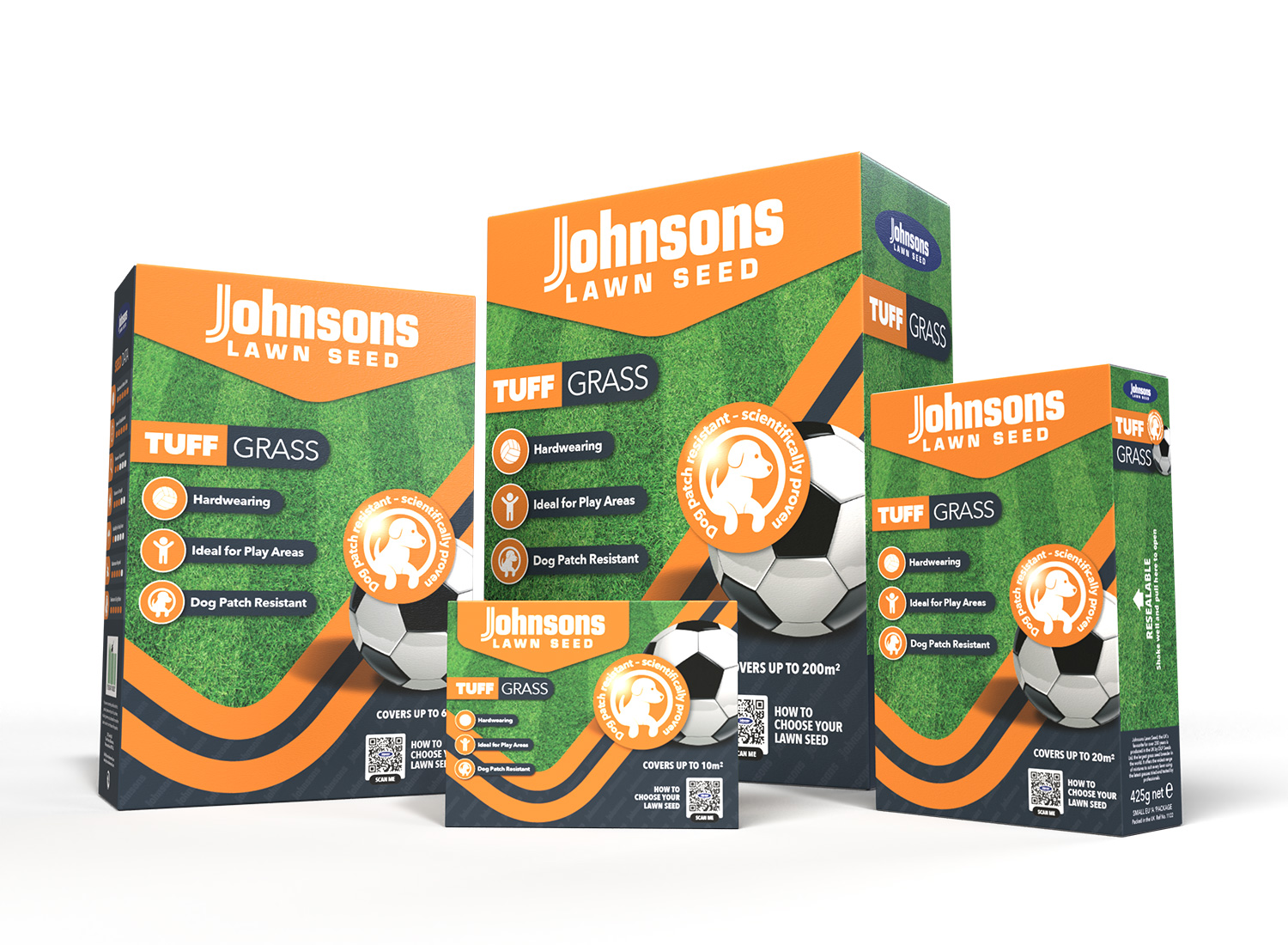 Tuffgrass with dog patch resistance
New improved Tuffgrass is a unique product with proven ability to create dog patch resistant lawns and be tough enough to stand up to the wear and tear of family use.

The development of dog patch resistant grass seed is based on rock solid data from trials, with the product rigorously tested by scientists at DLF Seeds in Denmark, the parent company of Johnsons Lawn Seed. Scientists conducted 672 tests to simulate the effect of dog urine on 168 varieties of grass across seven species – trialling each variety with dog urine mixtures in four concentrations. Results showed that certain grasses offer better resistance to dog urine than others, while some did not suffer any detrimental effects.

Available in 210gm, 425gm, 1.275kg and 4.25kg cartons

Quick to establish, Tuffgrass is suitable for all lawns and play areas where resistance to dog patches and family wear and tear together with value for money are important. Can be used for new lawns, overseeding and patching.
Species used:
Dog patch resistant fine leaved dwarf Perennial Ryegrass.



For a quick and easy guide on how to sow a new lawn, please see our new video below!


For visitors outside the UK please visit: http://www.dlf.com