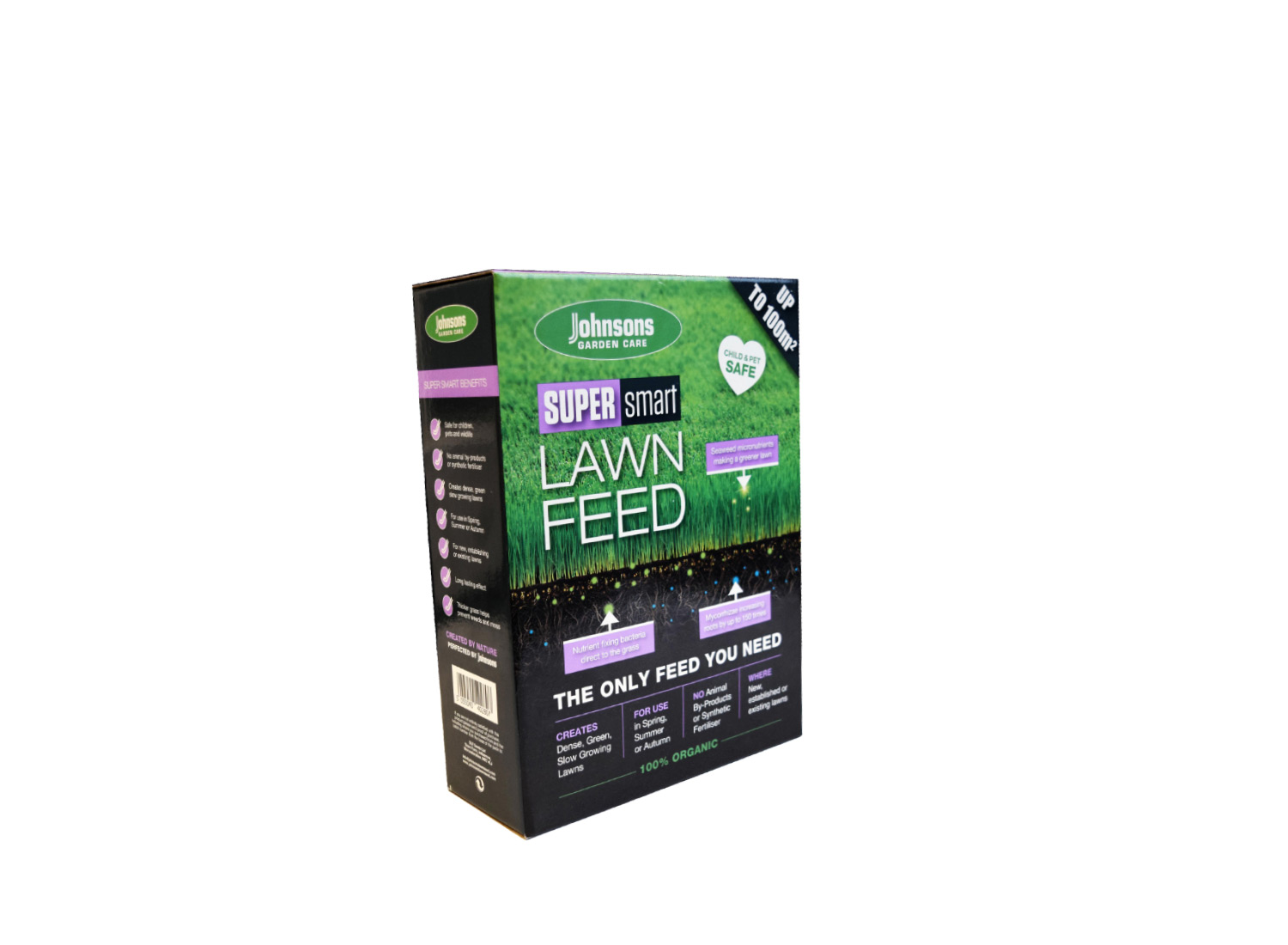 Super Smart Lawn Feed
Feeds up to 100sqm

Super Smart contains three naturally occurring ingredients:
Bacteria

to feed your lawn

Micronutrients

to make the grass grow green

M

ycorrhizae

to increase the roots.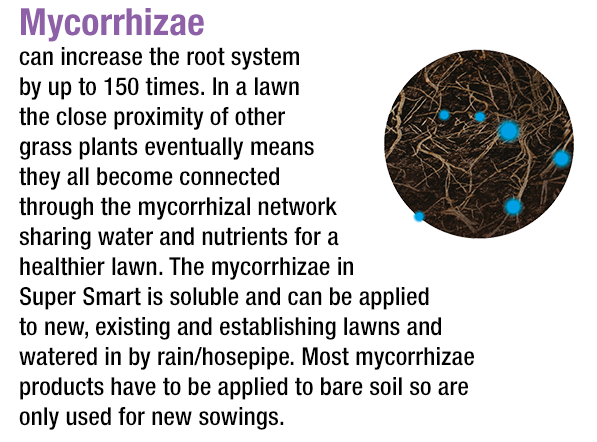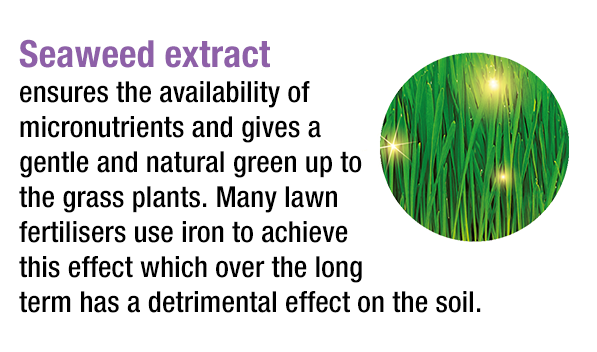 When to use
Anytime when the grass is growing, usually between February and September, do not apply in freezing or drought conditions.
How to use
Super Smart lawn feed is a concentrated lawn feed that only requires application at 10g m2. This pack will feed a lawn of up to 100m2. You can apply it at a higher rate, up to 30g m2, if required without scorching or harming your lawn. It will help if you mow the lawn first as the fertiliser will have better contact with ground, applying before rain is a good idea or you can simply water in the fertiliser yourself. Apply evenly at 10g m2 from the pack using the inbuilt applicator or use a suitable spreader.